Suzanne Donnelly – Manager/ Teacher
Kia Ora, Welcome to Busy Bodies! I'm Suzanne Donnelly Director and Teacher.  My experience and passion for children's learning in Early Childhood teaching has lead me to specialise in home-based childcare – providing a service to you helping your child reach their full potential.
Focusing on future education, combined with being a parent and nana, my driving force is all about making a positive difference to our children's future and giving them the best possible start in life.
My background experience in the early childhood sector has giving me opportunities to work within, kindergartens, childcare centres,and play centre.  Professional development and workshops is an on-going passion for preparing pre-school children and keeping update within the Early Childhood Sector.
I welcome you to Busy Bodies Home Based Setting, all the best and make sure you have fun learning along the way!
---
Bronwyn Lieshout – Visiting Teacher (Invercargill)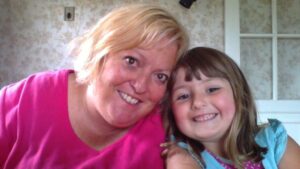 Kia Ora, my name is Bronwyn and I am one of the Visiting Teachers here at Busy Bodies Childcare for Invercargill.  I am married with two school aged children.  I have a Bachelor in Education (Teaching and Learning -ECE) and I am also fully registered, with 16 years teaching experience.  I have worked in both childcare centers and kindergartens before I became a Visiting Teacher 10 years ago in a home based service.  Having worked in all three service types it has helped me to further cement my teaching philosophy and beliefs and develop passion for home based care and education.
I believe building and establishing strong relationships plays a key role for children "growing as confident and competent learners" and where better for this to happen but in a home based environment where the ratios are small and there are real opportunities for one to one time.
---
Robyn Gamble -Visiting Teacher (Invercargill)
Kia Ora, Talofa, Hello my name is Robyn Gamble and I am one of the Visiting Teachers here at Busy Bodies Childcare for Invercargill.  I have been teaching for 20 years in Early Childhood 15 of those in Home Based Care and Education which I am very passionate about.  I have also worked in Childcare Centre's and Kindergartens across Southland and Christchurch.  I am fully registered and have a Bachelor of Education (Teaching).
My philosophy is that every child has a right to quality early childhood education with adults who care, support and guide their children's learning through positive play experiences.  I believe that that key to unlock and grow each child's potential is through relationships.  Home based is the best place to do this as the children and their family/ whānau have the strongest relationships with their Educators.
My family/whānau consists of my partner Brian and two grown up children Nick and Tim.  I hope to get to know you and your family/whānau through our new journey.
---